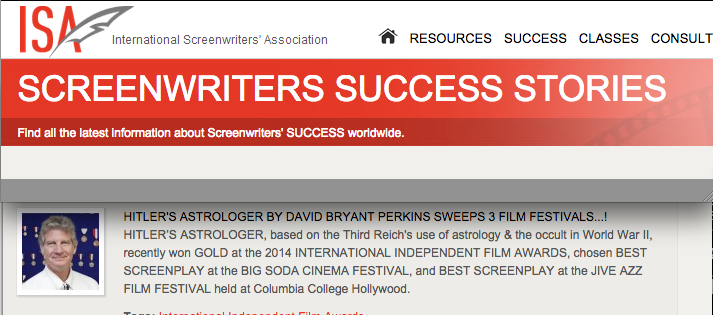 Hello David Perkins, Silver Dollar Film Festival has added a note to your submission:
From start to finish a wonderfully believable story regardless of use of history. Writing structure is founded in industry standard, grammar / dialogue / composition is top. Writer clearly understands the difference between production and director scripts. Descriptive and tightly detailed without losing focus. Would like to see more use of Hitler's occupation with Spear of Destiny, but this is my personal preference. Compared to other scripts in our fest, this ranks incredibly high where the first lines and the first page grip the reader's attention, as it should. The synopsis added in the info page also makes the script worth reading; synopsis or story description is also written with details that are tight and focused, to the point of the story. Scripts in our fest do not have numeral scoring for Production Value, however - I would place the actual production value of the writers work here with top stars.
Overall Rating: 9 of 10 stars.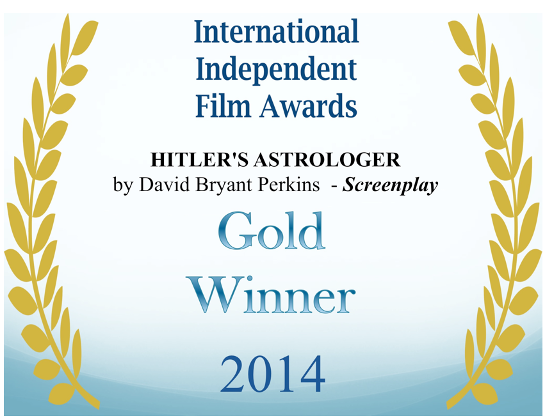 First, I would like to commend David on a job extremely well done. This script/story is well conceived and transported me back to a time that I am glad I wasn't alive to witness. There were times I had to stop reading because of some of the harsh images, but all in all they absolutely belong and I wouldn't dare edit them out.

The characters are very well developed and in some measure it was almost like watching a film you would see on the History Channel. There have been multiple stories surrounding some of the mad things the Nazi's did due to their beliefs based on warped history, and in fact filled with hatred and unilateral bigotry.

I am also impressed with how easy it is to read. I would love to read the novel/book to see how the adaptation translates. Having written adaptations of my own books I know how tedious and meticulous you have to be, and careful not to re-write the book as a film script. His use of imagery made it easy to visualize even small things like the German Shepherds at work, tree-lines of a scene and the sound of Mercedes engines in the escape scene. Overall I find this script to be worthy of a nod from Hollywood. A big one.

If I was a betting man, which I am, I could easily see this film as a big budget studio film with an all-star cast. It is not at all a stretch to say this writer put his heart and soul into this work and I feel fortunate to have reviewed it well in advance of it showing at Cannes or Sundance.

Well done, David. Well done.
-
Marv Reid, Aurora Star Filmworks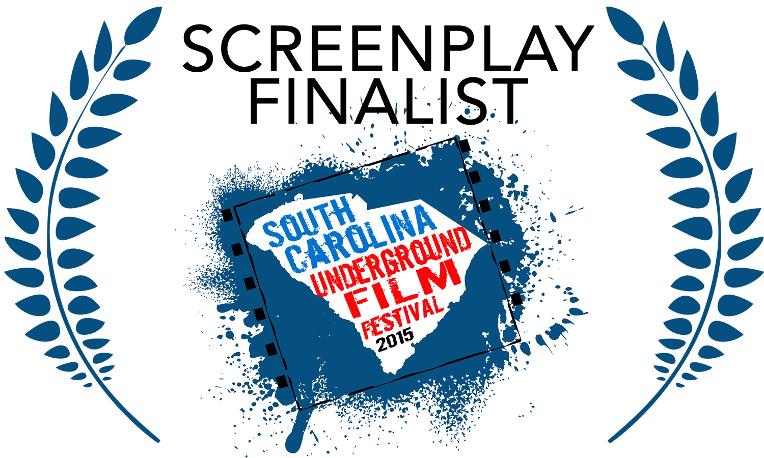 This film reads very well. If our production company was seeking a period piece, this would be a consideration.
- Eli Barnes, Moviemaker Eli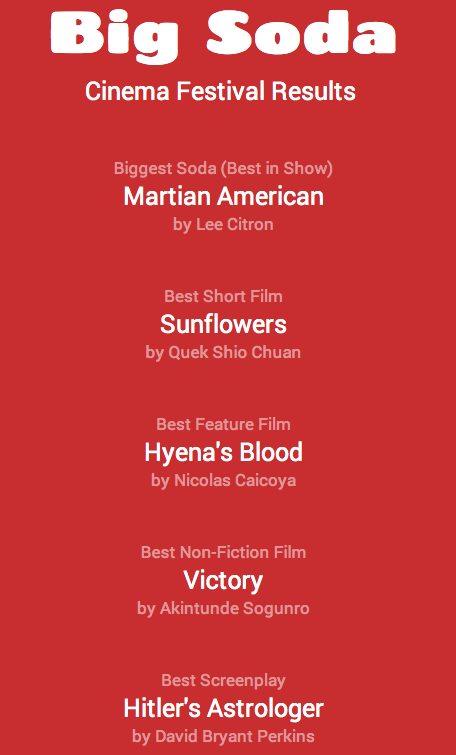 To say this is good is not nearly enough. Well thought out and very well written!! I agree with TGVSpeed, this would require a special all star cast to pull off. The writing is too good to be left to novice actors. Well done indeed. Being a history buff, I recall this story and applaud the writer on a job well done. The budget on something like this would be enormous but it's a great story and a piece of history that cannot be ignored.

- Geena Blandall (GBland77)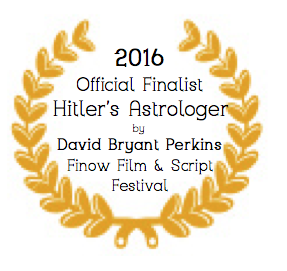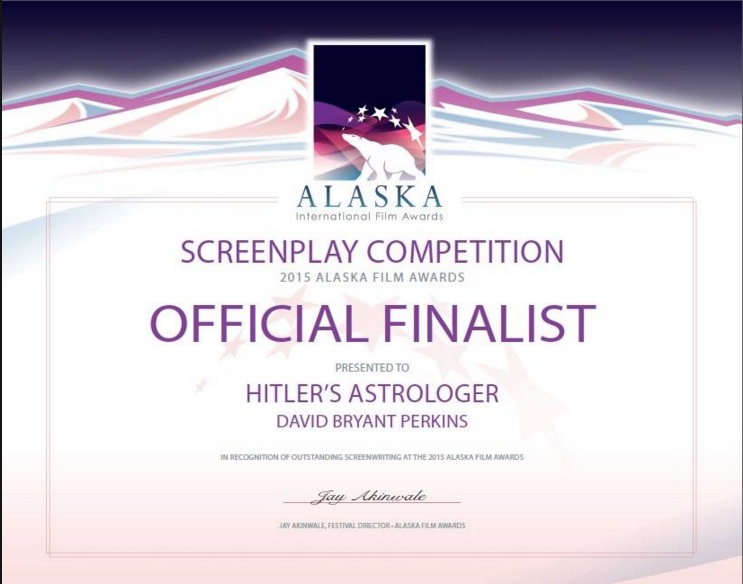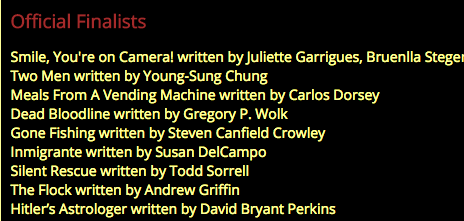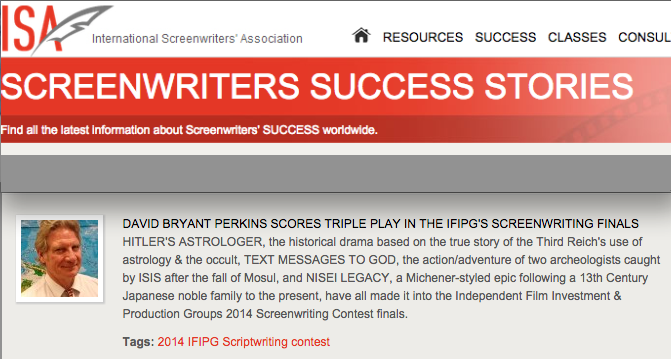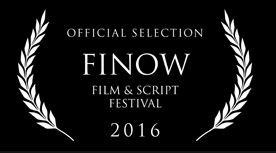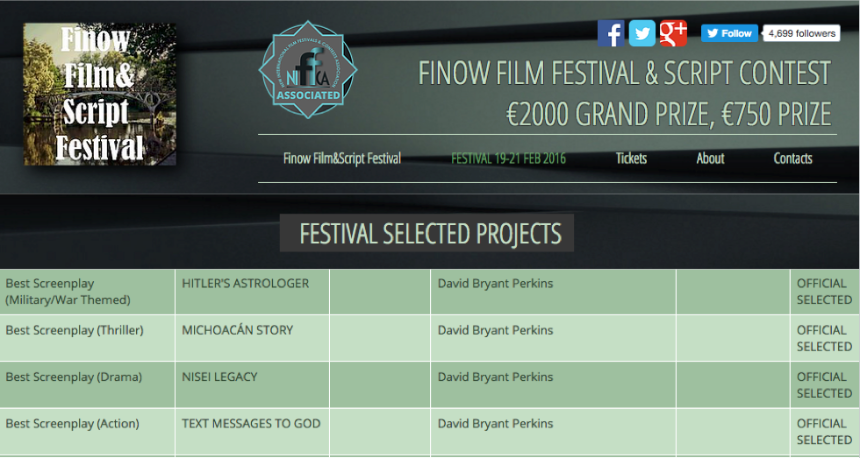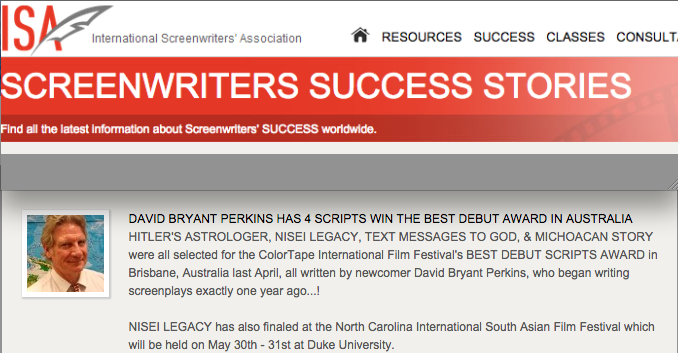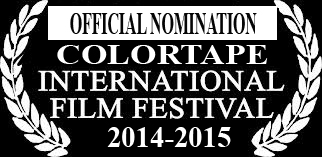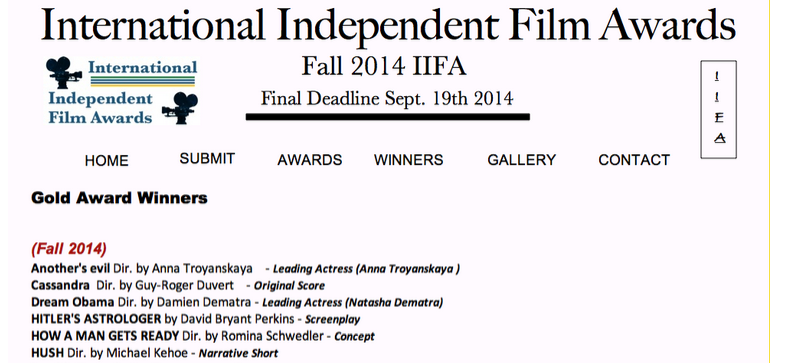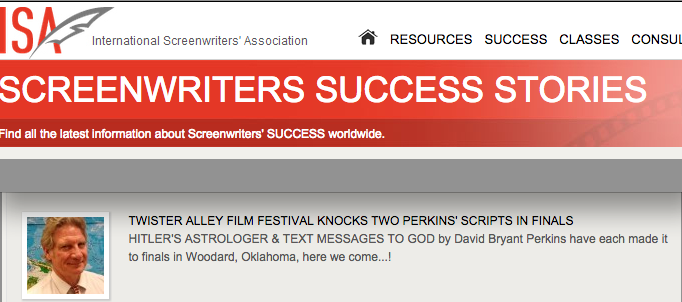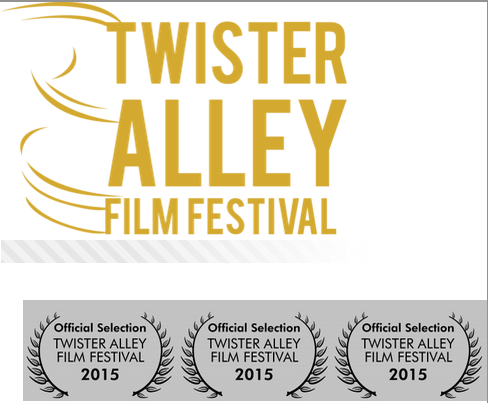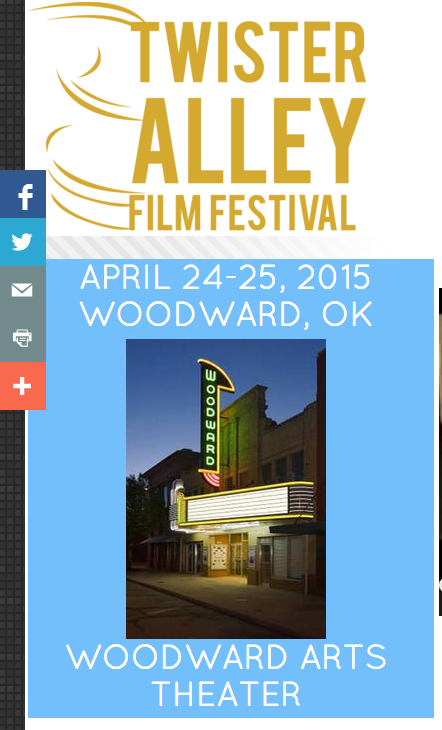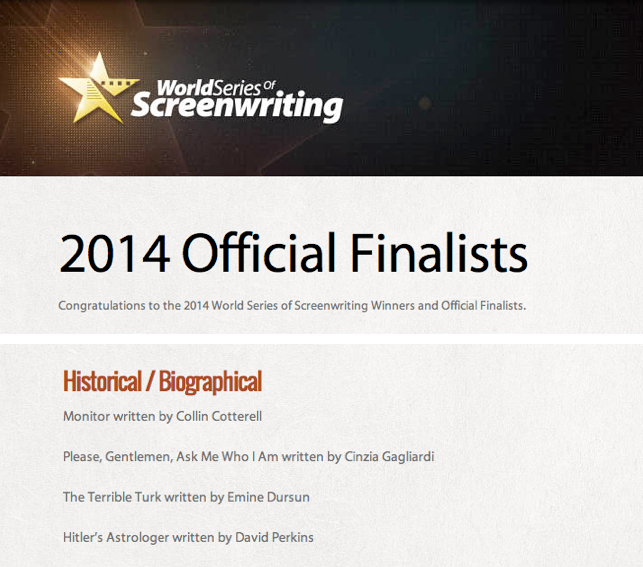 'Hitler's Astrologer' is an engaging and well-written look at secret methods used by the Nazis to try and secure world domination during World War II. The end result is compelling and many of the characters and relationships are well-drawn.
Krafft is recruited by the Nazis and finds himself living a very different life, one that threatens his marriage to Elaine and later his very existence. There are other stories interwoven into this fabric, including a British Admiral desperate to get his P.O.W. son home. Then there's the secret affair between Goebbels' secretary and an undercover operative targeting the Nazis.
This leads to excitement as the second act builds and the stakes grow larger. The ending is bittersweet, some characters perishing while others escape and start new lives. The secondary characters are effective for the most part, from Otto and Maxi, to Admiral Payne and the Lady Hightower, to Krafft and Elaine, to doomed Bettina, they all work and add to the mix.
Dialogue:
The dialogue is effective and feels authentic to time and location. The writer provides the different characters with unique voices that help them stand out. The subtext and witty and sharp dialogue add to the mix and help elevate things to the next level. Good work all around here. The dialogue is solid right now as it helps develop the characters discussed above while layering in subtext on a number of fronts including redemption, forgiveness, family, friendship, faith, love, loss, loyalty, war, violence, murder, and evil. There are some witty one-liners and sharp observations along the way that help elevate things and break up the tension.
Structure:
The reader's first note in this section concerns the script's length. At 116 pages the material is too long right now, especially for a screenplay in this genre. The average spec screenplay runs between 90 and 120 pages in length but those are extreme parameters. In other words the writer's best bet is always to find the middle ground (100-110 pages works perfectly). Whenever a writer submits a script to a production company, studio or agency the first thing the reader takes note of is the length of the material.
Setting, Pacing, Tone and Transitions:
The settings and locations all work.
The tone is dark and consistent throughout.
The transitions are smooth and seamless.
General Notes:
The reader was unable to find any major issues with spelling, grammar, or formatting. Things look professional. Nice work! Of course this doesn't mean the screenplay is perfect.
This is an accomplishment the writer should be truly proud of because it means that when the work is submitted to a production company, agency or studio it will more than likely earn a stamp of approval from the reader and work its way up the food chain to the executives, producers and agents making the decisions (and signing the checks).
- K.O., Scriptapoolza Screenplay Analyst