Reader's Reviews
See what readers & professional reviewers are saying about

HITLER'S ASTROLOGER: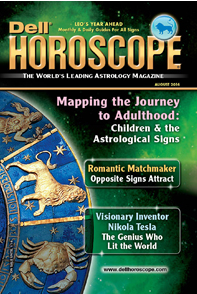 "In Hitler's Astrologer, David Bryant Perkins offers a unique and persuasive tale..."

"Hitler's Astrologer reads like it was meant to be a film script, with brief scenes unfolding from the point of view of different characters...."

"We hope the filmmaker does as good a job as Perkins in presenting this large-scale historical drama. It's a great read."

- Chris Lorenz
Book & Product Reviewer
Dell Horoscope Magazine


Librarians:

"For anyone intrigued by how the occult influenced the Nazi party's political and military decisions during WWII – Hitler's Astrologer by David Bryant Perkins is a must read. Even those not interested in astrology will be completely fascinated with the before unknown facts this historical drama reveals by following the Swiss astrologer Karl Ernst Krafft through the various SS departments he was first invited, and then later forced, to work for.
As a lover of thousands of books and having the joy of reading turning into a career, I have never ran across a book so uniquely organized by quotes from the text being used to head each sub-chapter – packing foreshadowing, setting, theme, and point of view in one line before even reading the segment – as well as making it easier to refer back to a passage later.
The insight to the personalities of major Nazi figures is haunting, and having their behavior defined by their relationship to occult beliefs is not only chilling, but presented as a warning for future leaders and administrations. The 24 years of research put into this work is clearly perceived, and made entertaining with never before exposed facts, dialogue and rare photographs that are worth more than a 1,000 words when viewed in the context of the story.
Hitler's Astrologer is currently the #1 requested book in my library, and only after a few chapters, any reader – beginner or seriously experienced – would understand why."

- Sheryl Rossi, Librarian, Legacy High School

Hitler's Astrologer was a captivating story of the role of Karl Ernst Krafft in the Third Reich. The book appeals to all different interests....astrology, espionage, adventure, and even some romance, just to name a few.

I enjoyed how the chapters were written in shorter sequence, as it allowed for me to read to a part and be able to put it down while not being in the middle of a crucial moment.

Could see this being turned into a movie! Well done!

- Kimberly Chavez, Cimarron-Memorial

"The chapters move fast; you get so see each character's story develop and then see how it ties to the other stories. This book gives life to characters and events that you may have only heard about in history books, and makes them real. The little conversations and casual meetings between individuals show how ordinary people came to be involved with such extraordinary plans. I was interested not only in the outcome for the main characters, but also in the tale of the young woman struggling to survive while working for the Nazis. Watching as she gets swept up in the intrigue and danger made for a very gripping read."
Cindy McQuien, Bullhead City, AZ
"As an avid reader of books on WWII and the Third Reich, including inside accounts including the books by Albert Speer, I highly recommend Hitler's Astrologer. No other book I've read even mentions let alone details the impact astrology had inside the Third Reich and as a result the world. Hitler's Astrologer is a dialog driven, entertaining must read for anyone interested in the WWII history and/or the Third Reich."
- Grant, Chattanooga, TN
"The multiple stories & characters slowly merging together throughout the book that literally and figuratively explodes in the climatic ending immediately reminded me of the masterful style Boris Pasternak utilized in Doctor Zhivago. This is more than an interesting light shown on a relatively unknown chapter of history - this is literary art and brilliant storytelling."

- Robert Femenella, PhD., Henderson, NV

"Who knew about this story, and the influence of astrology on Germany? I didn't, but once I started reading, my heart started beating and never stopped. I actually felt like a fly on the wall, a witness to events that would get me killed if I were discovered, with potential discovery lurking in every chapter.

Enjoy, and when the movie comes, complain that it leaves out too much of this excellent book."

- Marcos Ferrer, CBAP,
Director of ANIMAGIC, Baltimore, MD
"So many connections I hadn't read about anywhere else. So many players that I hadn't heard mentioned. I intend to look up a few names but thought I'd take advantage of knowing the author and ask - did Krafft really make all those predictions? Did the Count really have that much power to influence both the Allies and the Third Reich? Amazing!

Thank you and congratulations again. Amazing story and great book!"

- Martin, Seattle, WA
"Just started it over the weekend. Went into it interested of course, but soon after starting was entertained as well. Was expecting typical non-fiction but was pleasantly surprised with the story telling - dialog style. Good stuff. I'm about halfway through. Loving it! "
- Lynda, Los Angeles, CA
"David, finished Hitler's Astrology." It's fantastic! The Third Reich POV is awesome!! Is Albert Einstein Krafft's cousin? Looking forward to discussing the book further with you!"

- Kerry G., Las Vegas, NV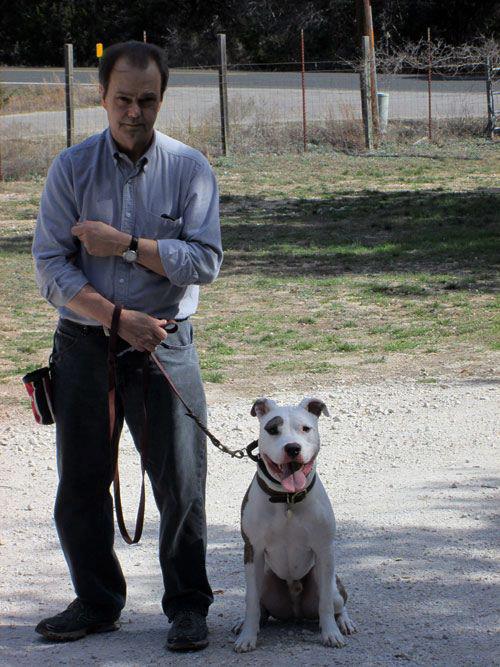 Jim with his amazing partner & State Champion, Chance.

Be it known that when the movie is made, Jim will be training the German Shepherds in the opening scene.

"I finished your book today. You are a master storyteller! I feel as if I have been to Germany and England during the late thirties and early forties. How's that for time travel, and I never left my living room. You captured the essence of another time and place and have a gift for creating interesting settings and believable dialogue between characters. You brought these people to life for me. I feel that I know and understand the characters and feel as if I have lived through very interesting times and was lucky to survive.
Finally, you clearly described the evil that lay at the heart of the Nazi regime and the heroic struggle free Europe, and indeed the world, from their grasp.
Thank you for a very well researched and well executed reading experience. You, sir, have a future as a novelist if you choose to pursue a career in literature. I can't wait to see what's next. Well done, my friend. Well done, indeed."
Jim Collins, Austin, TX
"Hitler's Astrologer is a tantalizing tale that could easily be adapted into a screenplay since it has the feel of both Schindler's List and The Da Vinci Code rolled into one roller coaster of a story. David Bryant Perkins' development of characters is intriguing and I automatically translated in my mind on the big screen while reading. Hitler's Astrology is an amazing high interest novel, and it was simply perfect for a day at the beach."

- Heidi Jordan - Cranston, RI

"Just finished the book and you did a wonderful job - it was really interesting and I learned a lot. I'm glad I got my copy when you were in Hastings, it is another grand book I have added to my collection of great books....!"
- Johnny Oliver Blaze, Midland, TX

"I'm reading the book now and can't put it down...Thanks!

- Melanie, Phoenix, AZ


*Author's note: As part of the "Dallas Group" to Hamburg in1983, Lise was witness to the turn of events that led to the creation of this story..


"I enjoyed your book. After the major characters were introduced, the pace really picked up and the story was positively at a gallop by around page 200. With 200 pages to go, I wondered how the story could continue with such momentum, but there was one amazing event after another, one interesting encounter after another, and the pace never slackened. It was a sprint to the finish.

This was a very impressive effort, especially considering this is your first novel. I heard a great author say that writing is a craft that can be learned. Maybe so, but a great writer must also have talent. You most certainly have talent to burn."

- Jim, San Antonio, TX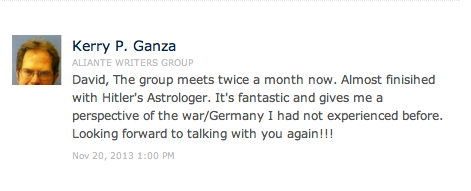 Copyright © 2013 by David Bryant Perkins, All rights reserved.